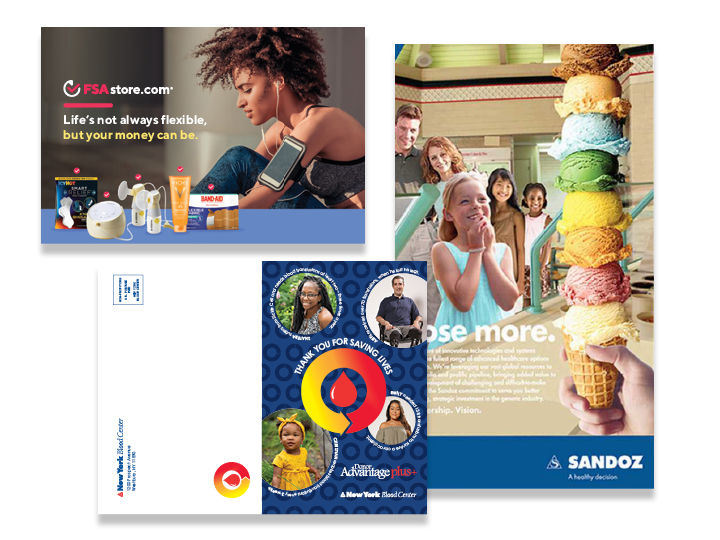 The simple, effective, impactful way to stay in touch, spread the word, and seal the deal.  
Personalized postcards grab attention, generate leads, and gather responses—all to grow your business. Didit DM designs and prints powerful and engaging postcards destined to make your brand more visible, your message more memorable, and your direct mail campaign more impactful.
Collaborate with our design and production teams to create an equally versatile and functional postcard made from high-quality, double-sided, full-color, premium stock. Our state-of-the-art equipment brings your concise, creative, and compelling message to life with rich inks and brilliant, vibrant colors that get you noticed.
Postcards are the perfect medium for invitations, hand-outs, mailers, display cards, and more. Partner with us to launch a comprehensive and cost-effective direct mail marketing campaign integrating PURLS, custom emails, and phone numbers to track and grow your responses, results, and ROI.  
Contact us for a custom quote today