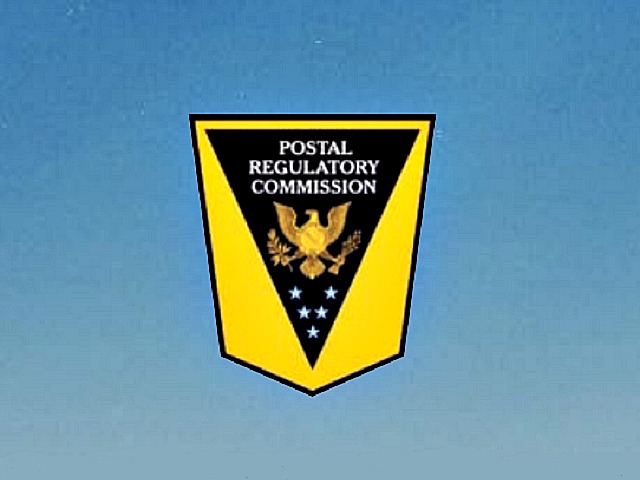 On May 7th, 2015, the U.S. Postal Regulatory Commission issued Order 2472, which approved revised price adjustments for USPS Standard Mail, Periodicals, and Package Services.
Order 2472 included a 1.926 percent average price increase for Standard Mail products (Letters, Flats, Parcels, High Density and Saturation Letters, High Density and Saturation Flats and Parcels, Carrier Route, and Everdy Door Direct Mail-Retail. These changes will take effect on May 31, 2015.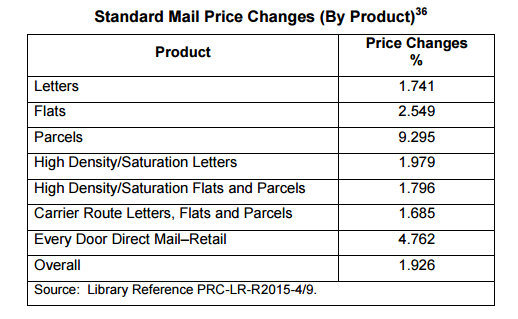 The USPRC also approved the USPS' proposal for three 2015 promotions: the Advanced and Emerging Technology promotion, the Earned Value Reply Mail promotion, and the Mail Drives Mobile Engagement promotion.
The Advanced and Emerging Technology promotion "aims to continue encouraging mailers to integrate direct mail with mobile technology or new advances in print. To be eligible, the mailpiece must incorporate advanced print technology such as innovations in paper and ink, the use of standard Near Field Communication (NFC) technology or an "advanced" or "enhanced" augmented reality experience (such as 3D animation and gamification), allowing the recipient to engage in an interactive experience. Id. Other advanced technologies with similar functionalities may be considered for the promotion on a case-by-case basis. This promotion will be in effect from June 1, 2015, to November 30, 2015. "
The Earned Value Reply Mail promotion " will run from May 1, 2015, to July 31, 2015. Mailers who register their mailer identification information and use eligible Intelligent Mail barcodes (IMbs) on the reply pieces will receive a postage credit for every mailpiece returned to the mailer during the promotion period. At the end of the promotion, the reply pieces will be totaled and earned credit applied to customer accounts for future mailings."
The Mail Drives Mobile Engagement promotion "will build on previous promotions that have increased the interest in and use of mobile technologies in direct mail. The Postal Service will offer a 2 percent discount on mailpieces that include mobile print technology and direct recipients to a mobile shopping experience. This promotion will be in effect from July 1, 2015, to December 31, 2015."
You can read the complete text of Order 2472 at this URL:
http://www.prc.gov/docs/92/92217/Order%20No.%202472.pdf